Porto Katsiki beach is located on the south-western coast of Lefkada.This spectacular beach is accessed from the car park via 347 steep steps that hug a rugged cliff face.
The long sandy beach is surrounded by impressive cliffs and clear waters and is only accessible via 250 steps away from the car park.
The whole place is surrounded by impressive cliffs. The sea becomes abruptly deep at some particular spots. Visitors have the opportunity to play on the beach. Just remember that once you go there you will be absolutely amazed from the whole scene.
Agios Ioannis beach is the closest beach to Lefkada town, only 3 km away, and one of the best beaches of the island. Long beach with white sand, there exists old windmills which give to the beach a magic atmosphere.
Agios Nikitas has a small but of course magic beach with gold and white sand. The village is next to the beach and it is surrounded by many traditional tavernas and cafe's.
A nice trekking path connects Vassiliki with Agiofili. However, it is suggested to access the beach by a boat from Vassiliki.
The beach of Poros Mikros Gialos is one of the most beautiful beaches of the island of Lefkada, located 30 km south of the capital, nearby the village of Poros. The long sandy beach is boarded with crystal waters and has sun beds and umbrellas.
Kalamitsi is among the prettiest beaches of Lefkada located 15 km southwest of the main town. With brilliant crystal waters and white sand, Kalamitsi provides a perfect environment for swimming and sunbathing.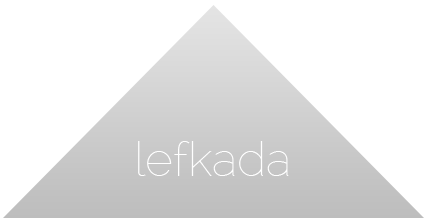 Welcome to Lefkada island, one of the largest islands in Greece and the Ionian. A magnificent island famous worldwide for the its rich historical monuments and its beaches.